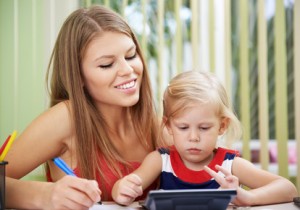 A tax credit to assist families with offsetting tax liabilities is the Child Tax Credit. The credit is capped at $1,000 per qualifying child. Determining eligibility is done automatically if you file your tax return electronically. There are seven pieces of criteria that you must meet before being able to claim the credit.
The steps to determine eligibility for the Child Tax Credit are:
Age Test
Qualifying children must be age 16 or younger on December 31 of any given tax year.
Relationship Test
In terms of relationship, the child to adult relationship must be one of the following:
A biological child
A stepchild
An adopted child (or in the process of adoption with proper paperwork)
A foster child placed by a court or proper authority agency.
Step-siblings that you care for
Nieces and nephews in your care
Grandchildren in your care
Support Test
Parents and legal guardians must provide more than half of a child's financial needs for an entire tax year to qualify.
Dependent Test
To be able to qualify as a dependent, the relationship test must first be passed. The child cannot be over age 18, unless the child is still in school. If your child is still in school, they may qualify as a dependent until their 23rd birthday and must be a student, full-time, at least five months of the year. The child also qualifies if he or she has a permanent disability and age does not apply with permanent disability cases.
The child must also reside with you for more than half of the year and not have paid half or more of their own financial needs.
Citizenship Test
Qualifying children must be U.S. citizens. They also qualify if they are a documented U.S. resident alien or U.S. national. U.S. national status is in regards to a person born in American Samoa or Commonwealth of the Northern Mariana Islands.
Residence Test
A child must live with you for more than half of a tax year. If a child was born in or passed away in a tax year, they qualify as a living with you for the whole tax year.
Some special circumstances, such as military deployment/service, juvenile incarceration, and medical reasons count as time living with you. Also qualifying are business-related absences, school exceptions and vacation-related exceptions.
For separated parents with custody agreements, additional exceptions apply. These exceptions are addressed on lines 6c and 51 of your 1040. If you file a 1040A form, it is lines 6c and 33 to pay attention to.
Family Income Test
If your adjusted gross income exceeds income thresholds, the amount of your Child Tax Credit is reduced.
The income thresholds are:
$55,000 for married filing separately
$75,000 for single, head of household, widow/widowers
$110,000 for married filing jointly
Reductions of $500 per $1,000 over the income threshold are in place.